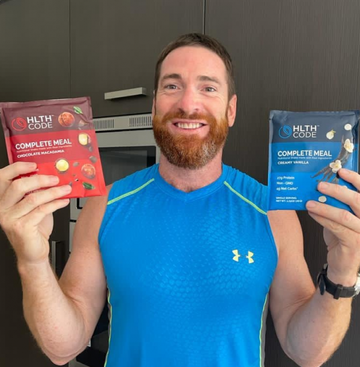 3 x AFL Premiership Player Brownlow Medalist
Jason Akermanis
Review of HLTHCODE Meal Replacement Shakes
As a professional athlete and member of a premiership-winning team, I understand the importance of maintaining a healthy diet to perform at my best. That's why I swear by HLTH Code's meal replacement program. With over 20 years of experience following a low-carb lifestyle, I wish I had discovered this game-changing solution earlier.
Since incorporating HLTH Code's meal replacement shakes into my daily routine, I've experienced a significant increase in energy levels that lasts throughout the day. I'm able to power through my workouts and remain focused on my goals. The best part is that it helps me maintain a healthy weight while supporting my active lifestyle.
If you're looking for a convenient and effective way to maintain a healthy diet without sacrificing taste or convenience, I highly recommend giving HLTH Code a try. You won't be disappointed!
What people are saying about HLTHCODE
Australia's healthiest meal replacement shake